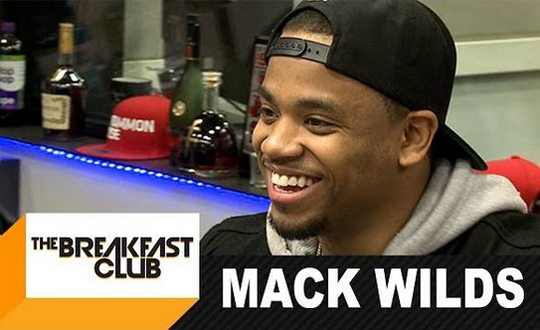 Mack Wilds is no stranger to The Breakfast Club, and he returned for a new interview on Monday morning.  The singer/actor openly spoke about everything from his new single "Love In The 90z" to his recent starring role in VH1's Original Movie The Breaks.
He also spoke about the plans for his upcoming sophomore album that include input from the legendary L.A. Reid and how his musical relationship with Salaam Remi started. Mack even briefly touches on the #OscarsSoWhite topic and why it's time for the current lack of diversity in Hollywood conversations to be turned into action.
Mack makes it clear why he has such a huge adoration for New York's 90s style. "It wasn't that I was trying to come off '90s, I just remember a time in New York when we had a sound. I remember a sound that was New York. Like that's what it felt like going outside. That's what the trains felt like. There were people from outside of New York who heard the music we were making and said, "Yo, that's what New York feels like."  So I just wanted to recreate that.
Watch his full interview below.