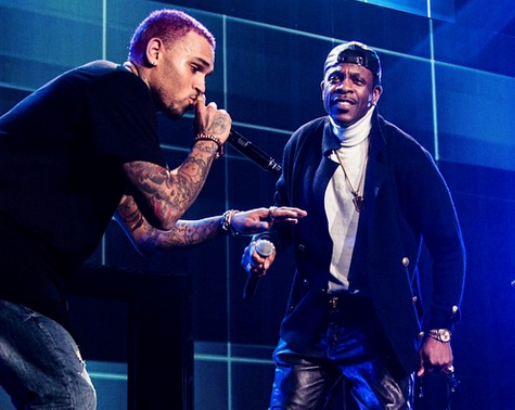 Well, well, well…look at what the start of the week brought in.
While Chris Brown is still riding the wave of his latest album Royalty, it seems there was some time to create a surprise remix to his '90s inspired cut, "Who's Gonna (Nobody)."  The record – which features an interpolation of Keith Sweat's classic "Nobody" – quickly became a fan favorite, and now, those who were not familiar with the original version, get to hear R&B's OG add his take on the new spin.
Opening up the track with a raunchy verse from Sweat, both of the fellas get a little steamy for the ladies. "I'm about to lay your body down / You can scream as loud as you want / Ain't nobody round but me and you / Who can love you like me, babe?," Keith croons over the track.
Take a listen to Chris and Keith make the ladies sweat below: