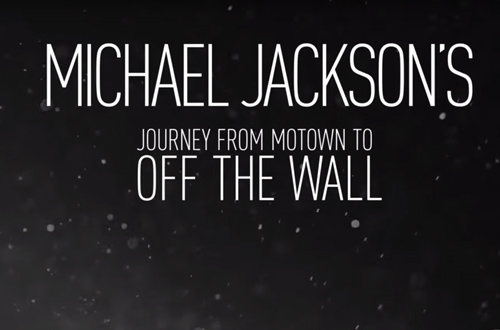 On Feb. 26, Sony Legacy Recordings will release a special edition of Michael Jackson's classic album Off the Wall. The package will include the original version of the 1979 album along with the new documentary, Michael Jackson's Journey from Motown to Off the Wall, directed by Spike Lee.
The film, which airs Feb. 5 on Showtime, features interviews with Pharrell, Mark Ronson, John Legend, L.A. Reid, and Kobe Bryant. Now the first trailer has hit the net featuring archival tour footage of the King of Pop, along with commentary from one of the many artists he inspired, The Weeknd.
"I always use Michael as, first and foremost, a vocal inspiration, and Off the Wall was definitely the one that made me feel like I could sing," says Abel. "I found my falsetto because of Off the Wall, 'Don't Stop 'Til You Get Enough.'"
The Roots' Questlove laughs when recalling the Star Wars inspired lyrics to "Don't Stop 'Til You Get Enough." "I didn't even know he was saying, 'Keep on with the force, don't stop.' I thought it was about forks," he says.
Check out the trailer below!