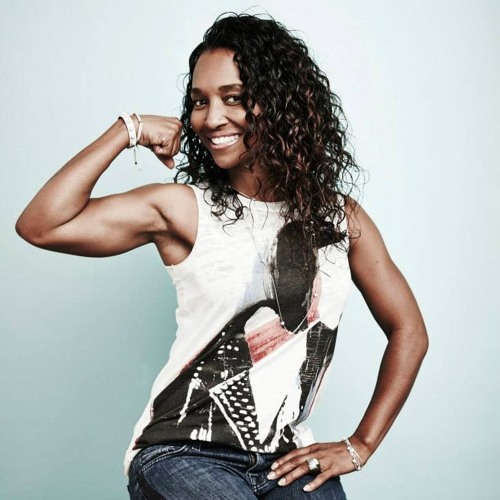 If your New Years Resolution was to get into better shape, then TLC's Chilli has something special for your workout playlist.
On Tuesday, Chilli led a workout at the Beachbody headquarters in Santa Monica, CA, to launch her new CIZE dance routine with fitness guru Shaun T.  To ensure that she inspires extra pep in your step, the singer has released a new uptempo dance track called "Body."
"I just kind of thought about working out and your body and how hard it is for people to work out and stay on that path, and those were the lyrics," Chilli told Billboard. "So when I talked to the producer, Javon, and the other writer, Minka, I would just tell them exactly what I wanted to say, and I said, 'The beat has to make people want to dance.' That's how it came to life."
Chilli has been dancing her whole life, and she's a firm believer in dance as the ultimate exercise. "It doesn't feel like a workout at all," she said. "So people will push themselves, especially when you have good music. That's why when people are working out, they're listening to their music, their favorite songs. It kind of pushes them along the way."
Listen to "Body" along with Shaun T's motivational instructions below, and see what Chilli had to say about the much-anticipated new TLC album.
TLC fans should have some new music to dance to very soon: Chilli says she and Tionne "T-Boz" Watkins are back in the studio starting this week to wrap up their Kickstarter-backed fifth and final album, for which they raised more than $430,000.
"We're trying to finish up the album, and after today, [it will be] day in, day out, just getting this album done," she said, offering a small hint about what's to come that will surely please the many CrazySexyCool fans out there. "I'll just say this: We're bringing back our interludes. We've come up with some really fun, funny stuff for people to enjoy."
via Billboard