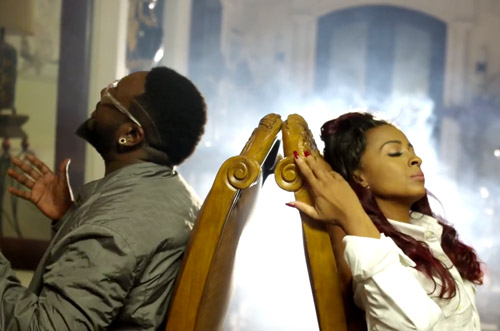 Okay Shanell! We see you!
YMCMB singer/songwriter Shanell has teamed up with Grammy Award winning artist T-Pain to bring the strip club into the bedroom with their steamy visuals for "I Can Be Your Stripper."
"I Can Be Your Stripper" is the lead single off Shanell's new mixtape '88 Keyz' which was released earlier this week. The 11-track project is hosted by Lil Wayne and executive produced by Zaytoven, the Grammy Award winning producer who's credits include Future, Migos, and Fall Out Boy.
Shanell says that "I Can Be Your Stripper" is a "fun and sexy song that women who don't strip can dance to and not feel disrespected. It gives them a chance to own their sexuality in the beat and display it for that special someone (or themselves) where and whenever the mood strikes."
Check out the video below.