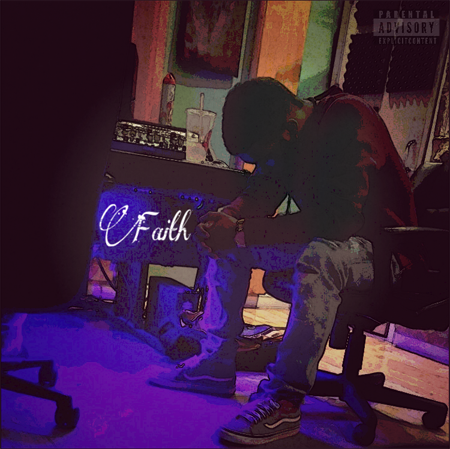 Indie artist Lue Crane had a productive and inspiring 2015. With the new year here he looks to build on his artistry and today he kicks things off with the new single "Faith."  The first release off his forthcoming LateNightFeelings 2 project is a deeply personal record that touches on his early life lessons.
"I've made poor choices in the past and now I'm really just starting to understand and grow as a young man," explains Lue. "I sing about some of the poor decisions I made and I talk about the repercussions, and how keeping my faith really took me off of that dark road that I was traveling on. I was 17 years old when my mother put me out, and really I think her putting me out was the best thing. It made me a stronger person, and it was like a reality wake up call."
That situation is one that Lue finds common ground in with young R&B star August Alsina, whom he has received comparisons.
"Honestly, it's crazy because as an artist I actually look up to him a lot, his lyrics speak to me and I relate to his stories and the stuff he speaks about in his music. I would definitely enjoy a chance to work with him simply because he's one of my favorite artists."
Another artist Crane has found inspiration from is American Idol alum, Fantasia, whom he ran into at the airport this past Christmas. "I had the chance to meet Fantasia at the airport, which was incredible because she's a Grammy Award winner and very talented vocalist, and it's even better that she's a North Carolina native as well."
You can hear Lue Crane's new track below, and if you missed it you can stream his LateNightFeelings project here.