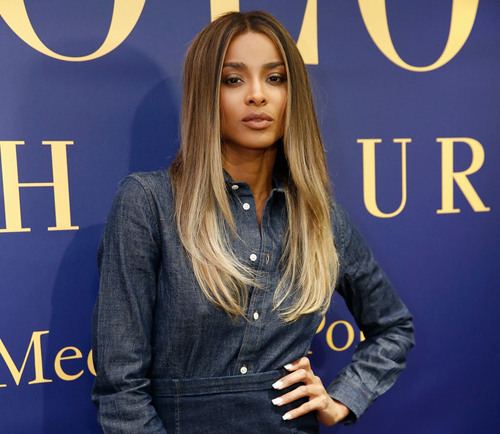 Ciara had plans to keep her "Jackie" tour going throughout the spring, but the singer has now announced that she has cancelled any immediate tour dates, so she can continue working on her new album!
The "Body Party" singer took to Facebook to inform her fans of the disappointing news. "Unfortunately, my upcoming tour is moving again," wrote CiCi.
But it's not all bad news. Ciara is instead taking the time to focus on her next album. "I'm currently in the process of making the best album of my career!" she added. "I want to give all of you an incredible show… A show that you deserve! Therefore, I gotta stay focused in the studio and commit myself to this new music."

She thanked her fans for understanding. "I love you all, and I'm thankful for your unwavering support. I am excited for this journey to continue and look forward to seeing you soon!"
This is the second time the tour has been postponed. After wrapping the first leg of her "Jackie" tour last summer, she announced phase two, which was set to kick off in November. She rescheduled the 18-date run to start March 30 in Anaheim, Calif., but the tour currently has no dates.
Recently, Ciara has been in the studio working on the follow-up to 2015's Jackie. In November, she gifted her fans with two new songs, "Special Edition" and the Dr. Luke-produced "Oh Baby."