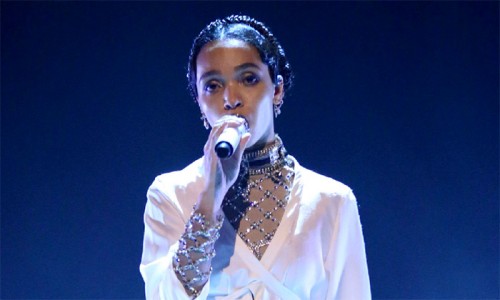 Singer-songwriter FKA Twigs makes her way back to where it all started.
Re-appearing on "The Tonight Show" – where she made her television debut in November 2014 – the British beauty dominated the stage as she performed her newest single, "Good to Love" for Jimmy Fallon and his crowd on Wednesday, February 24.
Accompanied by her band of three men donning all white outfits, Twigs gave the crowd an interpretive dance set throughout the duration of her vocal performance. Showcasing all the skills she had to offer, the talent surely has us wondering what's next on the agenda for her.
Take a look at the performance below: