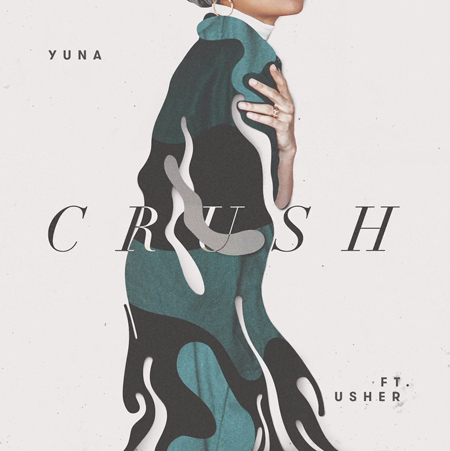 Have you ever heard a song that brings you nothing but good feelings right away? That's absolutely what happened when we pressed play on day two of new Yuna music.
Delivering a sweet, serene and surprise collaboration with Usher titled "Crush," the talented songstress brings nothing but love to our ears and hearts. Premiering via Beats 1, the new sultry duet has both Usher and Yuna cooing out in lovely exchange with their soothing and angelic vocals.
"I met up with [Usher] about a year ago and we did not talk about any collaborations," she told Hitz FM. "When I was recording my new album, I had this one song and I had an idea…We sent it over to him and we didn't hear anything back for like two months…and then I got an e-mail from him and it was a recorded song of him on the song already, all mixed, all done."
Oh, how thankful we are for that return email!
"Crush" follows the release of "Places to Go" and both tracks can be found on the May 20 release of Yuna's new album Chapters.
Take a listen below!