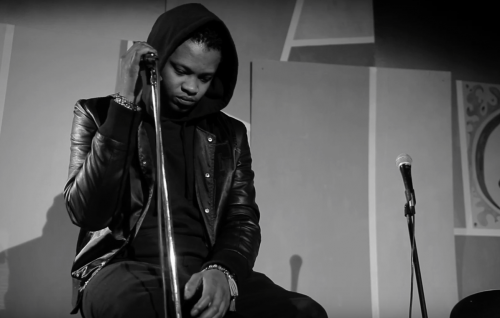 If you're still not sure why BJ The Chicago Kid is one of our favorite emerging talents, then we pray that his debut album In My Mind – which is out now – gives you all the reasoning needed.
Dropping yet another visual to keep us feeling the movement, BJ gives us a two-for-one deal. Featuring his previously unreleased joint with TDE rapper Jay Rock titled "Oh My God," and the standout album track "Woman's World," the Chicago crooner takes us on a journey through his life with his "A Day in My Mind" installments.
Directed by Shawny Ocho, the black-and-white clip starts with a hardcore feel prepared by both BJ and Jay Rock and then transitions into a more relaxed and sultry feel with "Woman's World."
It's definitely BJ's season, and we're all here for it. Hopefully this time around, you are too.
Take a look at the visual below: