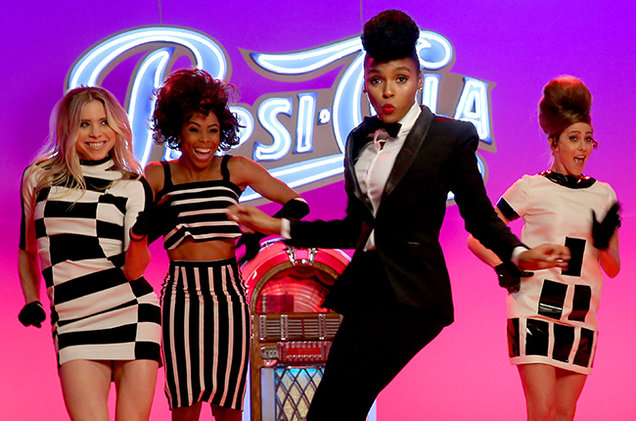 For the 50th anniversary of the Super Bowl, Pepsi is paying homage to music greats past and present in their Super Bowl 50 TV commercial, "The Joy of Dance," starring the amazing Janelle Monáe.
In the clip, the singer dances her way through 50 years of Pepsi history, from a rocking diner to a bumping dance club.
The TV spot also follows the journey and "passing of the mic" to Janelle as she puts her own twist on the famous Pepsi "Joy of Cola" jingle.
Check out the commercial below before it airs on TV on Sunday, February 7.