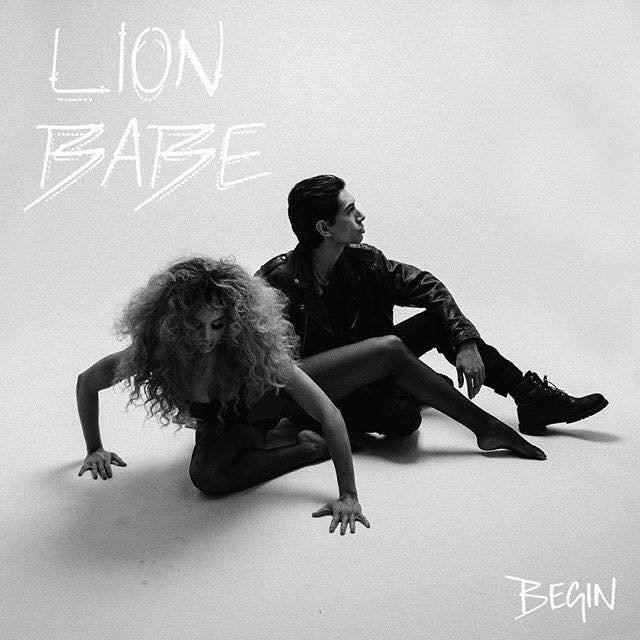 Something tells us that Lion Babe aren't going anywhere soon with the release of their debut album, Begin!
Following the success of their self-titled EP, the R&B duo consisting of singer Jillian Hervey and musician Lucas Goodman, released their 14-track debut album today. The LP includes previously shared tracks "Jump High" featuring Childish Gambino, "Wonder Woman," "Impossible," "Where Do We Go," "Jungle Lady" and "Treat Me Like Fire." With only one feature on the album, Lion Babe is focusing on showcasing their unique sound. For this project they worked with some industry heavyweights including Pharell Williams and Dave Sitek.
"Pharrell was a great person to talk to particularly as it was at search an early stage of Lion Babe," Hervey recalled to Official Charts about working with her mentor. "At the time we were creating all sorts of things and he advised us to take a moment and think about what we were doing and the future. When someone like that is giving you advice, you damn well listen and don't forget what they say! Pharrell really gave us the confidence to do this. Our inspiration to evolve in the way we have has come from him."
Speaking on the process of creating Begin, Goodman said, "We definitely took our time with it. We made a lot of music that we haven't used this time, just to get a sense of what we really liked and where we wanted to go. There was a lot of self-discovery involved and at this point, we're really happy with it. It really sums up our journey as the starting ground of Lion Babe and hints at where we could go next. I don't think we'll ever allow ourselves to be put in one box."
Lion Babe definitely can't be put in a box with their debut. With a range of tracks that utilizes elements of electronic music, funk, R&B, and pop influences, there's something for everyone on this album for. Some additional standout tracks are "On the Rocks," "Satisfy My Love," and "Got Body."
Stream the album via Spotify below, and pick it up on iTunes now!