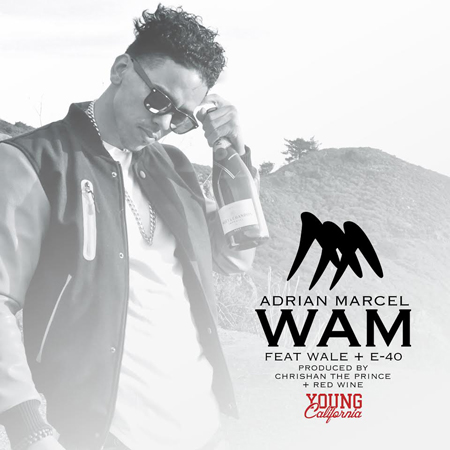 We haven't heard a lot from Adrian Marcel recently, but that looks to be changing as a brand new single has surfaced online. The Oakland native teams up with Bay legend E-40 and Wale for the bouncy party anthem "WAM," which stands for 'weed and money' of course!
The track made its official premiere leak on DJ MLK and DJ Amen's Super Bowl 50 mixtape, but it appears it went overlooked, until now. Adrian brings the party over the Chrishan The Prince & Red Wine production, with the new smokers anthem.
"Favorite color green, blame it on WAM / $2000 jeans and you know that my pockets full of WAM / And your girl coming back to the crib, so she get a wrist band," boasts Marcel before borrowing from Ol' Dirty Bastard's "Got Your Money" on the catchy chorus.
Adrian is currently hard at work on his official debut album #GMFU, due out this spring.
UPDATE: Take a listen to the official stream below!