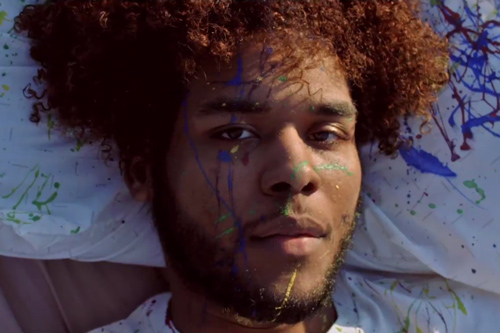 Burgeoning alt-R&B artist Kyle Dion debuts a dark comedic video for "In Your Feelings," a cut off his recently released EP Painting Sounds.
The first visual from the project is intense, colorful, cinematic at times, and depicts some seriously troubling moments in a relationship. Filmed in Malibu, Calabasas, Burbank, and a desert a few hours outside of Los Angeles, the video showcases the final moments of Dion's turbulent relationship with a lover, culminating in an act of passion and violence.
"You so in your feelings," sings the 21-year-old singer-songwriter, as his girlfriend literally hangs him out to dry upside-down in the California wilderness. "There are different layers of meaning regarding the hanging scene, but the one closest to the surface, is the girl hung me there not to kill me, but to humiliate and punish me," Kyle Dion explained to VIBE. "The hanging and driving scenes are actually the only reality of the music video."
Check it out below.