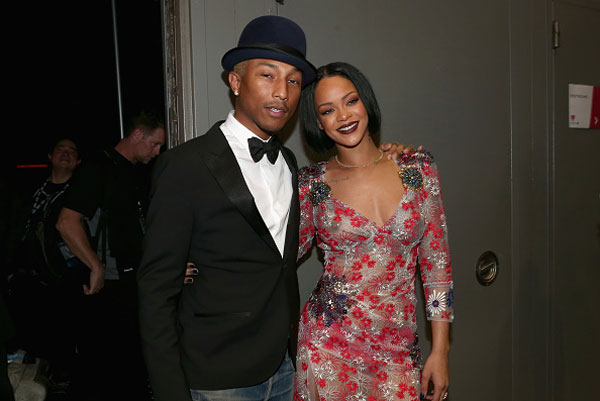 On Saturday (Feb. 13), some of music's biggest stars, including Rihanna, Usher, and Stevie Wonder, paid tribute to the legendary Lionel Richie as he was named MusiCares "Person of the Year."
The star-studded show, held at the Los Angeles Convention during Grammy weekend, was also diverse. Acts from various genres, including Pharrell Williams, John Legend, Demi Lovato, The Roots, The Band Perry, Luke Bryant, Lenny Kravitz, Dave Grohl, and Ellie Goulding were all part of the occasion.
"I did not know that there were categories until I walked into a station one day and they said, 'We can't play your record because it's too black,'" he explained. "So I went home and wrote 'Easy' and I brought it back. They said, 'We can't play the record because it's too white.' I was confused."
"The slogan in those days was, 'Lionel Richie crossed over and can't get black,'" he added. "Today I am standing here celebrating all the songs they told me would ruin my career."
After performances like Rihanna's rendition of Richie's 1985 hit "Say You, Say Me," Stevie Wonder's performance of The Commodores' "Three Times a Lady," and Usher's version of "Lady (You Bring Me Up)," the man of the hour blessed the stage for "Hello" as confetti fell.
While the night was in honor of the celebrated singer-songwriter-producer, it was also meant to raise money for MusiCares. Run by the Recording Academy, the organization helps members of the music industry during hard times. Afterwards, the Academy's president announced that, with $7 million earned, last night's dinner and auction was the highest grossing in the event's 26-year run.
View photos and a special interview with Pharrell and Lionel below!