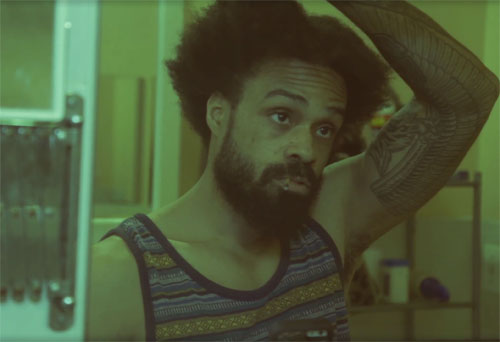 Bilal always delivers a unique flavor in his music. Today, the alternative neo-soul artist continues to expand on his artistry with the premiere of the video for "I Really Don't Care."
In the visuals, Bilal's individuality shines as he laments over a lonely heart. Directed by longtime collaborator Hans Elder, the images reflect the singer-songwriters melancholy mood. He meanders around his apartment, doing everything from taking a morning sh*t to hitting a bong and a spliff.
The Philly native explains that, "the song represents that one last desperate attempt to find love again." It hard to believe that this dynamic Grammy Award nominee doesn't have a love to call his own.
Bilal's fifth studio album In Another Life is available now, check out the raw visuals for "I Really Don't Care" below.
–Words by Raquelle "Rocki" Harris