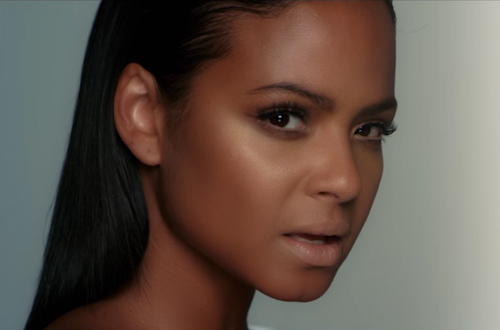 Christina Milian claims that one day she will learn, but today's she's stuck counting her man's condoms – and the numbers aren't adding up!
The singer/actress had a successful 2015, starring in her own E! reality show "Christina Milian Turned Up" as well as Fox's "Grandfathered," plus she released her first music project since 2006's So Amazin'. Led by the Lil Wayne-assisted single "Do It," the EP titled '4U' also included the personal ballad "Liar," for which she has now released the official video.
Up-close-and-personal the intimate clip focuses on her frustrations and sadness over a cheating lover. The video comes just months after her well-publicized breakup with Lil Wayne. The two dated for a year before calling it quits in September amidst rumors of infidelity.
"Back and forth with my conscience / Back and forth with that bullsh*t / Back and forth with your nonsense / I keep saying I'ma leave you," she sings.
Check out the video below.