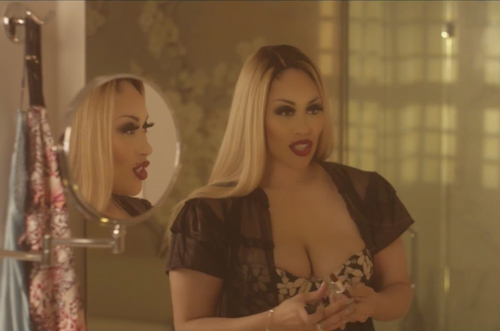 Keke Wyatt wants to help every woman feel sexy, as she gears up for the release of her new album Rated Love, the R&B songstress has premiered the music video for her first single "Sexy Song."  The ultra sexy visuals, directed by Steven C. Pitts, stars Keke prepping for an intimate evening with her leading man.
"I'm known for being silly, so I wanted to give my fans a different side of me for this visual," says Keke. "I encourage every grown adult woman to get in touch with her sexy side–mothers, wives, single ladies–put you on a sexy song, and get your sexy on. Ultimately I want my new album, Rated Love, to reach lovers all over the world. 'Sexy Song' is just the prelude. I can't wait for my fans to hear it in its entirety!"
On the heels of the video's release, Keke's album, Rated Love, will be available for pre-order on iTunes beginning at midnight on Friday.
Check out the video below.