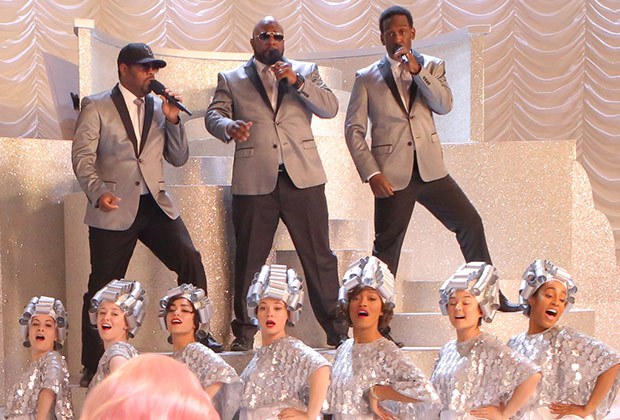 On Sunday night, FOX aired their anticipated live remake of GREASE, which featured current young singers and actors such as Keke Palmer, Carley Rae Jepsen, Vanessa Hudgens, Julianne Hough and more.
One of the big surprises during the show was legendary R&B group Boyz II Men collectively playing the role of Teen Angel and singing "Beauty School Dropout," which was originally sung by Frankie Avalon.
Wearing matching silver blazers the trio take on the part of convincing Frenchy (played by a pink-haired Carly Rae Jepsen) to go back to high school.
Catch their performance below.