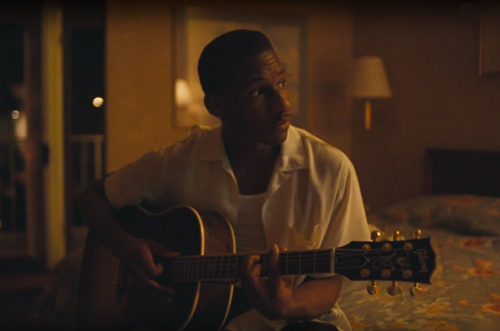 Leon Bridges clearly has a penchant for creating music that touches the depths of our souls. And although his sound carries an innate old school feel, the video for the cathartic "River" shows his keen awareness of present day issues.
As Leon and his backup singer, Brittini Jessie vibe during a road trip, somber visuals show the turmoil of violence and hardship that plague inner city black communities. The images reflect pain and struggle, along with the love and hope that thrive despite the chaos.
The 2016 Grammy nominee explained that, "A river has historically been used in gospel music as symbolism for change and redemption…When thinking about how to best visually represent this universal battle, I reflected on the depiction of black communities in our media and particular experiences within my own life…I wanted to showcase that through all the injustice, there's real hope in the world."
Leon's debut album Coming Home is in stores now. Watch the video for "River" below.
–Words by Raquelle "Rocki" Harris