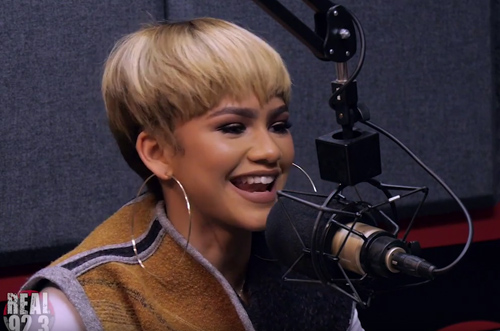 Dropping her brand new single "Something New" with Chris Brown this week, rising teen star Zendaya stopped by REAL92.3 LA to talk with DJ Damage & Letty about her growth as an artist and singer, what it's like for her to be a role model for young girls, working with Breezy and Babyface on the new single, which samples TLC's "Creep."
Zendaya revealed that she got the blessing from T-Boz on the single and we can expect a cameo from her in the upcoming video.  She spoke about being a triple-threat talent and perfecting her various crafts at a young age. She also revealed that she has been friends with Kehlani since they were in 6th grade together!
Check out the interview below.