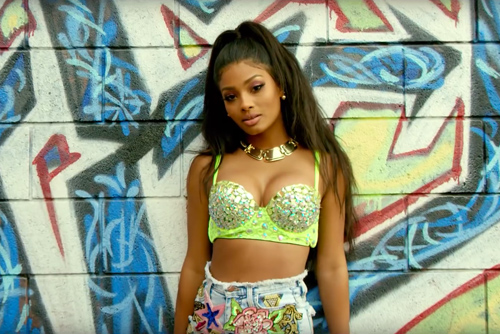 Emerging artist La'Britney is striking a pose and staking her claim as the next urban pop diva.  The Detroit native has built up a strong social media following from her popular 'LaMix' videos, where she acts as a one-man-band, singing and recreating the beats of her favorite songs using things like pots, pans, and even Doritos.
Recently stepping into the spotlight with her own music, the singer/songwriter/dancer has released a buzz-worthy, dance-heavy video for her new single "How We Do."
Set against graffiti filled walls, La'Britney shows off some slick choreographed moves while singing out to her bae over the bouncy RnBass style beat. Not every relationship will go over well with friends and La'Britney isn't worried about how her girls feel about her new boyfriend.
"They don't have to know, 'bout how we do / They don't have to know, that's me and you," she sings on the catchy chorus.
Check it out below, what do you think?