Indie artist Blanche Eden has plenty for fans to tune into this year. Following her early 2016 single "Alone N' Horny," the R&B singer-songwriter is prepping for the release of her new album Hustle Bae, due out April 1.
Giving listeners a deeper feel for the project today, Blanche has released a video for the title track, which finds the New York native enjoying a sunny day in the city, singing the mellow vibey song while smoking a Black & Mild cigar.
Hustle Bae is Blanche's first full length album and the follow-up to her 2015 EP Beautiful Again. Speaking about the project she shared, "I made sure each song was special and unique in its OWN way, 'Hustle Bae' has something for EVERYBODY. It's a music melting pot for R&B Pop fans."
From beginning to end Hustle Bae intrigues and entertains music lovers with its feminine aggression, motivating energy and sexual ora. Blanche experiments for the first time with rapping on R&B / Hip Hop track "Look Like Love (Do You Love Me)," speaking up boldly about dating and 'waiting.'  Tracks like "Til' You Lose" and "Your My Jesus" show Blanche's more sensitive side and gives the listener a glimpse into her mind and her past. Tracks "Violate Me" and "She's So Pretty" display Blanche's most sexual recordings yet, which you have to hear to fully experience this fresh album.
Hustle Bae will be available on iTunes, Tidal, Spotify, and Google Play on April 1. Fans that pre-order it now will receive 5 instant grat tracks. You can also preview the album here.
Check out the "Hustle Bae" video, album cover and tracklisting below.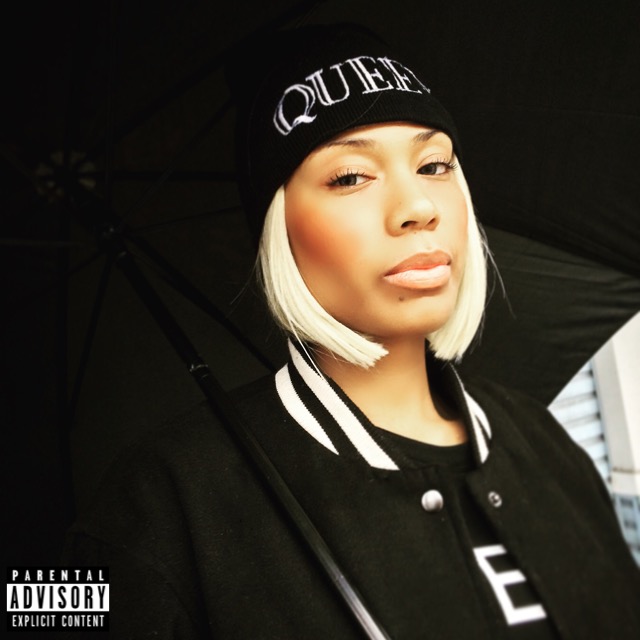 Tracklist:
01. Hustle Bae
02. Look Like Love (Do You Love Me)
03. Confusion & Havock
04. I'm So Ready
05. Even Evil
06. Til' Ya Lose
07. You're My Jesus
08. Dreamin'
09. I See Us
10. Violate Me
11. Alone N' Horny
12. She's So Pretty
For more follow Blanche on YouTube