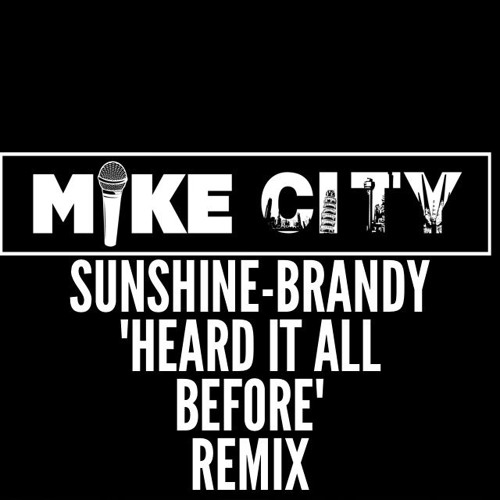 Some internet savvy R&B fans may be familiar with this, but the majority are mostly unaware that there was a remix of Sunshine Anderson's 2001 breakout single "Heard It All Before" with Brandy! The remix has been floating around YouTube for a while, mostly under the radar, but for some reason the song's producer, Mike City, was recently alerted to this, and decided he should officially share it with us fans.
Posting the rare remix to his Soundcloud for our streaming pleasure, Mike wrote: "Someone brought it to my attention that this unreleased remix was floating around on YT (I had no idea) so I decided to post it myself-after all, I did produce it..haha Fun session/Good vibes."
The original version of the song was the lead single off Anderson's 2001 debut album Your Woman. The single peaked at No. 3 on the Billboard R&B singles chart and No. 18 on the Hot 100. At the time Mike was working with both Sunshine and Brandy, he produced "Full Moon" among others for the later, so having them team up makes plenty of sense. In addition to multiple dance versions there was an official remix featuring rapper Jadakiss that was released too.
In addition to remixed production on the track, the ladies deliver the song in a different melody, adding additional lyrics and stylings.
Take a listen to the unearthed remix below.