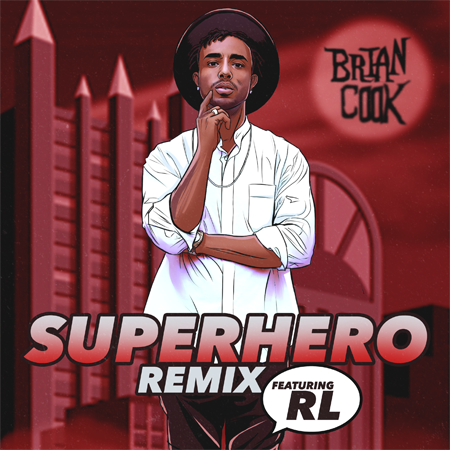 Last month, indie artist Brian Cook made his official introduction with the release of his debut single "Superhero." Now, the Alabama native returns with the remix, featuring R&B veteran RL, of the group Next.
Brian got his start in music with production and engineering, and is now stepping into the spotlight as a singer/songwriter. Penned and produced by Cook, "Superhero" is an upbeat, smooth R&B record about a man who knows the odds are against him, but is determined to surpass any obstacles that stand in the way of him gaining the affection of his love interest.
On the remix, Cook adds in a vocal sample of TLC's classic "Baby Baby Baby" to further his point, and give the track a super cool '90s vibe. RL comes in for the second verse, promising to do everything in his power to hold his lady down.
The single is just the beginning for the musically inventive Cook. Expect to hear more from him in 2016 as he continues to release more music and legitimizes his career as a singer/songwriter.
Take a listen to the smooth remix below.
For more information on Brian follow him on Twitter and Instagram.