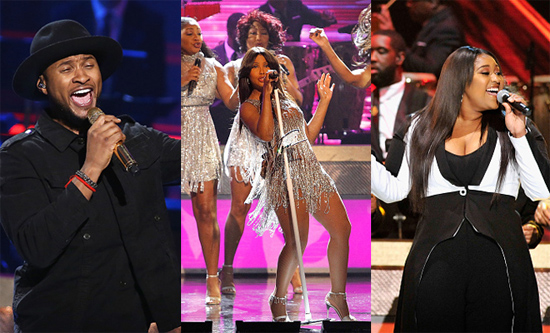 Black excellence rang over DC this past weekend at the 2016 BET Honors. This year's star-studded event honored some of the biggest names in the business including the soulful legend Patti Labelle (Musica Arts Award), Epic Records CEO and chairman L.A Reid (Business of Entertainment Award), Oscar-nominated director Lee Daniels (Television and Film Award), President of Ariel Investments Mellody Hobson (Corporate Citizen Award), and former U.S Attorney General Eric Holder (Public Service Award).
That night on the Warner Theater stage, Lee Daniels gave a compelling speech about his relationship with his late grandmother and his fellow honorees. He paid credit to Patti Labelle especially for playing a key role in his sobriety.
"La, that I'm even here with you tonight, when you were responsible for me getting off drugs, I love you," he extended to Labelle.
"I called her up one night at three o'clock in the morning," the Empire co-creator went on to explain. "(I was) babbling, babbling, babbling. I was high as a kite (and) she said, 'Lee, you know Jesus?'
A night full of emotion, empowerment, and incredible performances by: Usher, Toni Braxton, Jussie Smollett, Jazmine Sullivan, Fantasia, Ledisi, Raheem Davaughn, and The Deele comes together for a performance after 28 years.
The BET Honors will air March 14 at 8 p.m. ET on BET. You don't want to miss it!  In the meantime check out the photos below.
–Words by Tia Long
(Photos by Paul Morigi / Getty Image)