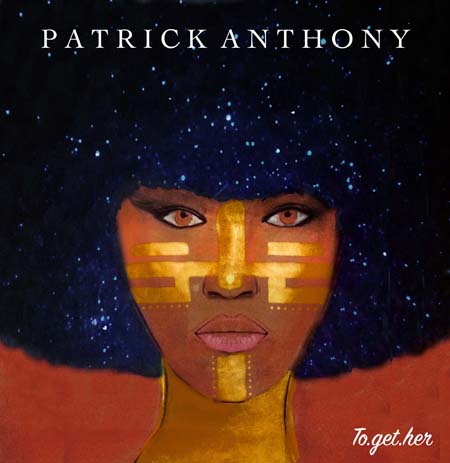 Indie artist Patrick Anthony has been putting in work behind the scenes, but it's time for the talented newcomer to step into the spotlight. The African-born, Bay Area raised singer/songwriter/producer has shared his musical gifts on social media for a while, but now he delivers his official debut project, To.get.her.
After years producing for other artists, including such current names as Adrian Marcel, Jonn Hart, and fellow newcomer Jane Handcock, the Ugandan native makes a jazzy and soulful introduction with the 11-track project. Blending old school and new school sounds, Anthony creates something uniquely smooth and all his own.
Spring is officially here and Patrick brings us pure warm weather vibes on the soulful "Summer Thing," where he sings out to his love interest in the sun dress: "Baby stop the frontin' you know I'm what you need / You say it's too good to be true, but I'm too real to be make believe."
The soothing, love heavy vibes continue throughout, as he pledges his full devotion on "Nobody Else," relives past moments on the atmospheric ballad "Forever," and shares his ever enduring heart on "Pretty Woman."
Stream and download the full project below.
Click Here for Free Download (Includes additional bonus song)