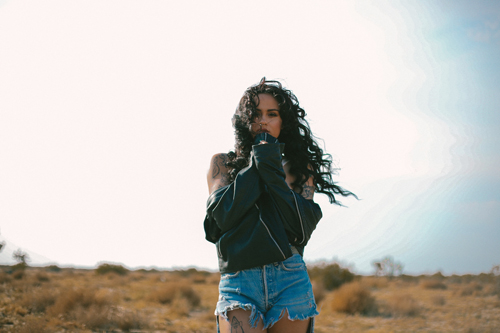 In a sad turn of events, Kehlani was hospitalized on Monday night (Mar. 28) after attempting to commit suicide.
The heartbreaking news follows a firestorm of criticism for the Grammy-nominated songstress. Earlier in the day, PARTYNEXTDOOR posted a photo of what appeared to be him and Kehlani together in bed amidst rumors of her breakup with Kyrie Irving. Kehlani had been dating the NBA star following her split with PND last year.
"After all the shenanigans, still got the R&B singer back in my bed," the OVO singer captioned the photo.
But Kehlani was ripped apart on social media, with many accusing her of cheating on Irving with her ex-boyfriend. All the criticism clearly took a toll on the "Did I" singer and possibly even led to her suicide attempt.
In a since-deleted Instagram post, Kehlani refuted rumors of infidelity and revealed that she tried to end her life. The note was accompanied by a photo of herself in a hospital bed hooked up to an IV.
"today I wanted to leave this earth," she wrote. "Being completely selfish for once. Never thought I'd get to such a low point. But.. Don't believe the blogs you read .. No one was cheated on and I'm not a bad person… Everyone is hurt and everyone is in a place of misunderstanding.. But as of today, I had no single wish to see tomorrow.. But God saved me for a reason, and for that… I must be grateful.. Cuz I'm not in heaven right now for a reason… On that note.. Bye Instagram."
In another deleted Instagram post early Tuesday morning, Kehlani posted a photo of a man, who appears to be PND, by her hospital bedside, with the caption "thank you for saving my life."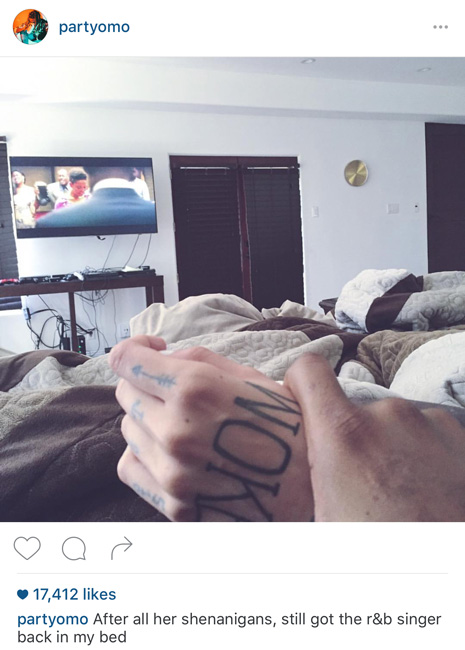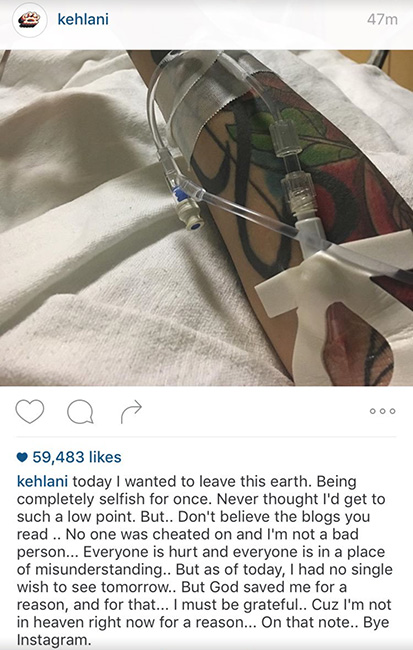 Her peers including Keyshia Cole reached out to show their support. "I support u Kehlani!! Love is love!" tweeted Cole, while BJ the Chicago Kid sent his prayers, writing, "@kehlani we love you & we praying for you babygirl. You'll be ok.. #trust #lovealways."
#Prayers for the Tsunami Mob leader
UPDATE: Kehlani also fired back at her haters on social media. "I'm fucking going thru it. Goin thru 20 year old drama queen issues and figure since all the trials in my songs that have seemed to help so many others, sharing my truths must be continued," she said.
She also proclaimed her love for PND, while confirming her breakup with Kyrie Irving. "And since you're begging for the truth on my life: I am severely utterly in love with my first love," she said, adding, "Went thru a bad breakup and ended up easing into a relationship with a man who was one of my bestfriend."