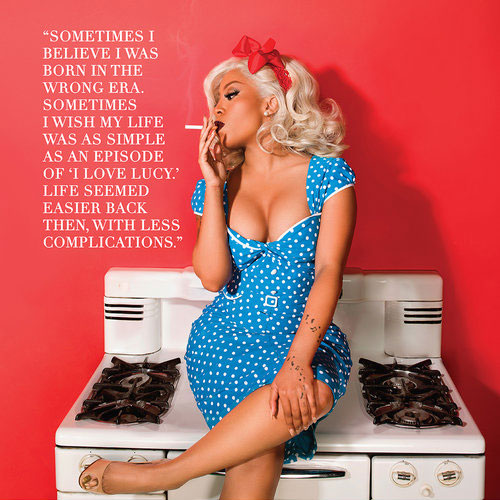 With her third studio album, More Issues Than Vogue, in stores now, R&B songstress K. Michelle has delivered another special gift for fans to bring the singer into their homes.
As her music has often over the years, the new LP contains many personal tracks that find the Memphis native embracing her emotions and flaws. These thoughts are continued openly and visualized in her 2016 calendar, which spotlights her beauty and reveals her inner thoughts.
"I have no shame," she shares for March. "I see nothing wrong with using plastic surgery to enhance one's natural beauty. But I now realize that surgery doesn't heal self-esteem issues. The prettier I believed I became on the outside, the more I craved acknowledgement on my inner beauty."
See the provocative calendar photos below!
via Billboard
More Issues Than Vogue is available on iTunes now. Fans can purchase K's 2016 calendar here.