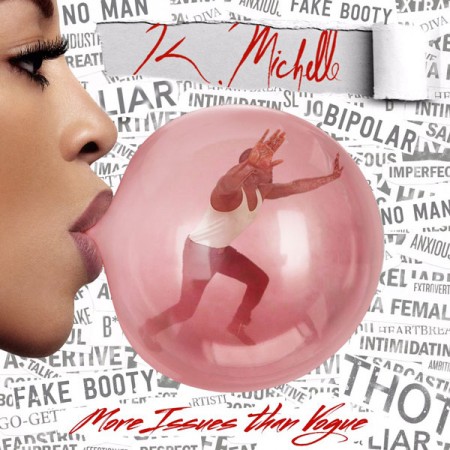 She's back. Nearly a year-and-a-half since the release of Anybody Wanna Buy a Heart?, K. Michelle presents her anticipated third album, More Issues Than Vogue.
The R&B songstress flies solo for most of this 12-track set, with Jason Derulo appearing on "Make the Bed," and Trina and Yo Gotti with guest verses on "Rich."
Prior to unveiling MITV, the Memphis songbird dropped a series of singles including "Not a Little Bit," "Ain't You" and "Time."
According to K, recording the album was a learning process. "Different people, different sound, a different feel, and a lot of times, when you're doing different things, you have to get used to it," she told iHeartRadio. "But, change is always good. So for me, it was a learning process, and I took a lot from recording this album, and I also walked away with a great album."
You can catch K on the second season finale of "K. Michelle: My Life," which airs March 28 at 9 p.m. ET on VH1.
Stream the album below via Spotify or YouTube, and pick it up on iTunes now.