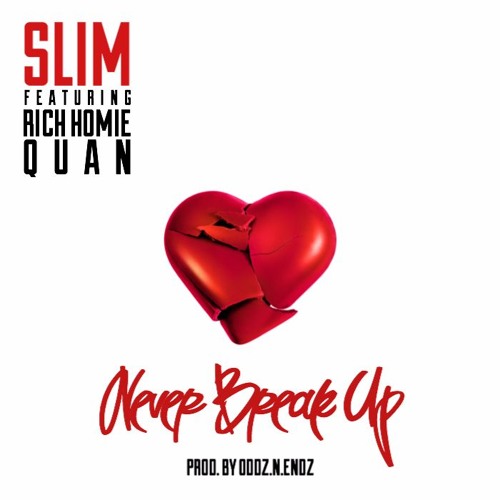 Slim (of 112) is poised to make his big comeback. With his new album Refueled on the way this spring, the R&B veteran turns up the heat with the Rich Homie Quan-assisted single "Never Break Up."
Featuring a bombastic production by Oddz & Endz and mesmerizing hook the bouncy song is a foray into the contemporary for the singer. Staying loyal and dedicated to his lady, Slim assures his woman that it's him and her until the end.
"I know the sun is goin to shine, anytime that I'm with you / I know the clouds might get dark, but my heart I know that we'll get through, 'cause I'm with you," he sings after Quan's opening verse and before the track breaks down into a club ready banger.
In addition to Rich Homie, Refueled includes a feature from Slim's former Bad Boy label-mate Ma$e, and production by Patrick "Guitarboy" Hayes (Keyshia Cole, Tank), Oddz & Endz, Tim Kelly, Bridgetown, Kevin Rockhill and others. Slim says that Refueled will be, "A timeless, eclectic body of work that everyone from age 8 to 80 can positively relate to. Once you hit play you can let it go all the way until it ends!" Continuing, "My music is all about hip hop and R&B. What I bring to the music business is consistency. I bring solutions to love and relationship problems through spreading love and positivity."
Scheduled to drop on May 13, Refueled is Slim's solo debut for Shanachie Entertainment, and the follow up to his 2008 release, Love's Crazy, which featured the Top 10 single "So Fly" featuring Shawty Lo and Yung Joc.
Take a listen to his new single below, what do you think?