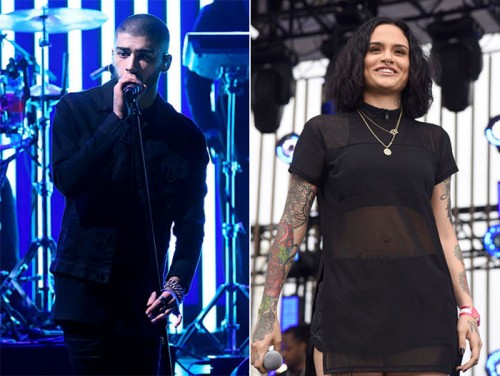 Along with K. Michelle and Anthony Hamilton, British heartthrob and former One Direction singer, Zayn Malik, has released his much-anticipated debut solo album Mind of Mine today.
The album boasts only one feature, from buzzing singer Kehlani, who appears on the dark and seductive "wRoNg."
"You're looking in the wrong place for my love," Zayn sings on the hook. "Don't think because you're with me this is real." Kehlani follows the song's theme with her verse, declaring that "some people are meant to be loved and others just naked."
The mellow R&B/pop mood of Zay-Lani's "wRoNg" is a strong example of Mind of Mine's soundscape. Take a listen below.