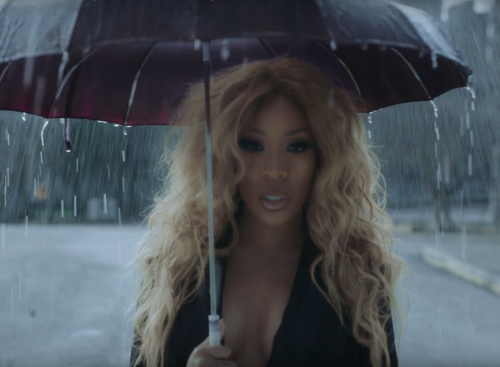 In celebration of her third album release, More Issues Than Vogue, singer, songwriter and VH1 reality TV star, K. Michelle, delivers the video to the emotional track "Not A Little Bit".
Donning blonde tresses, much cleavage, and big tears, the "Can't Raise A Man" songstress finds herself belting out yet another soulful woman empowerment tune. Serving as a reminder that she's stronger and better by herself than with someone who doesn't see her value.
The visual to "Not A Little Bit" shows us that rainy days don't always last.
Take a look below: