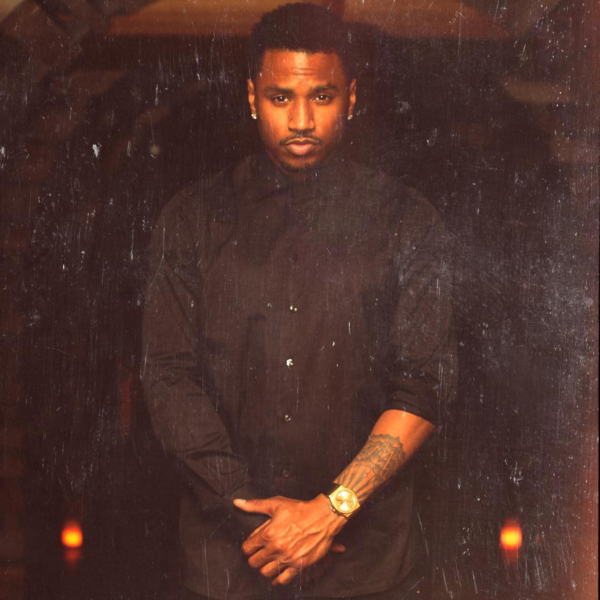 HBO's new series Vinyl, continues to deliver some unexpected but welcomed new music. The latest being a mew cover by Trey Songz, who takes on the late great David Bowie's song "Life On Mars?"
The R&B heartthrob brings a modern take to the 1973 single off the album Hunky Dory, one that mostly remains true to the original. And while it is an homage, the song wasn't just created following Bowie's passing in January.
"When I was approached last summer by the producers of 'Vinyl,' the first thing I thought was, 'Damn that's a David Bowie song,'" Trey told Complex. "I was honored that the producers thought of such a legend and myself in the same breath. I had to do what I do best, because icons like David paved the way. After learning of his passing I knew that this was a special moment in time and this cover became my personal tribute to David. Experiences like this have helped to shape my future and respect the past of others before me. This has become a very special moment in my career and I am blessed and grateful to be apart!"
Randall Poster, the series' music supervisor, said the scene simply called for a remake of Bowie's classic.
"When we got the script to episode six of 'Vinyl,' there was a scene where Ray Romano's character, Zak Yankovich, sits alone at the end of his daughter's bat mitzvah, and the piano player in the band sings David Bowie's 'Life on Mars?' as the rest of the band breaks down their gear," he explained. "Immediately I thought of Trey Songz who I thought could bring nuance and beauty to David Bowie's song. Accompanied only by piano, Trey delivered a singular rendering and helped us create an inimitable and powerful dramatic moment in the series. We think it's magical."
The cover will be included in Vinyl's weekly series of soundtracks. Vinyl: Music from the HBO Original Series – Volume 1.6 is slated to drop March 18.