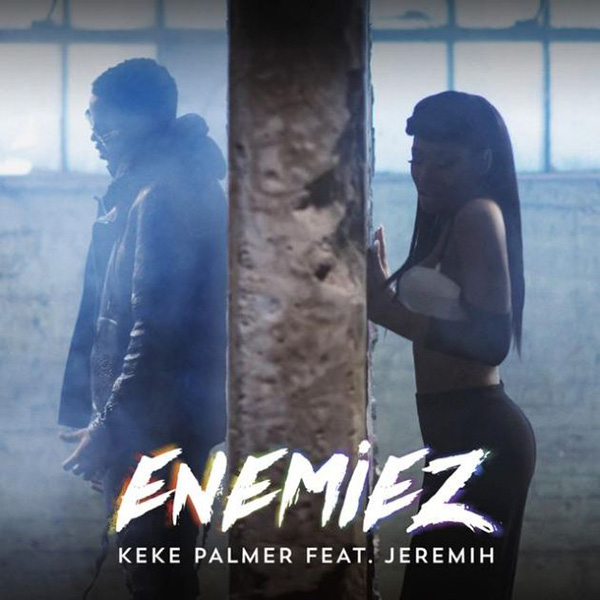 After putting in some "Work" on the dance tip, young star Keke Palmer returns with the debut of her brand new single "Enemiez" featuring Jeremih.
The surprise collabo is a high-energy production ready for pop radio and should be a strong lead for Keke's anticipated new album, due out later this year on Island Records. Playing the role of a bad gal, Palmer sings out about wanting to be more than friends, because enemies have all the fun.
"This ain't enough for me, I gotta be honest, I want you to lust for me / And if we're just friends, I'd rather be your enemy / So we can do all the things you're holding back from me," she sings.
Jeremih replies by saying that he wants to put desire in his girl's eyes. "I can't wait to see your fantasy / I can make you come alive," he sings.
Take a listen to the steamy single below, and look out for the video dropping on Friday.