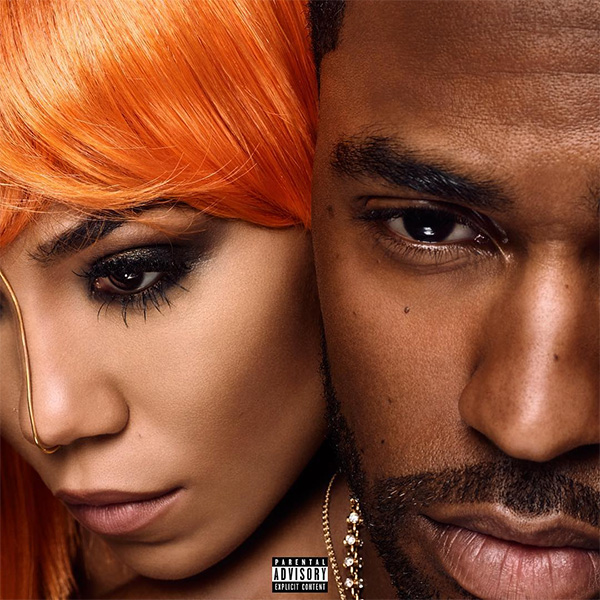 While they both have new music expected this year, Jhené Aiko and Big Sean have formed a new duo called TWENTY88.
The rapper and singer took to social media on Sunday evening (Mar. 27) to make the surprise announcement. They also launched Twitter and Instagram pages under the name @TWENTY88. Both of their Twitter bios now read "1/2 of TWENTY88."
As part of the big reveal, they posted what appears to be an album cover, which shows a close-up of both their faces together, and captioned it "4/1." It's unclear if they plan to drop an entire project on Friday, April 1, or just a single.
The artwork was accompanied by two video teasers announcing their collaboration. In one clip, the duo sits in the back of a chauffeured car, both rocking furs, while Aiko dons an orange wig.
The two have previously collaborated on songs including "Beware" and "I Know" for their solo albums.
The name TWENTY88 is derived from their birthdays. Both were born in 1988 and just turned 28 years old. Aiko was by Sean's side as he celebrated his birthday on Friday.
— TWENTY88 (@twenty88) March 28, 2016
TWENTY88 pic.twitter.com/rL8qLsYuDj

— TWENTY88 (@twenty88) March 28, 2016