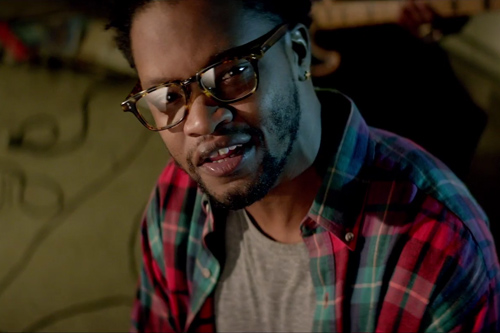 Ohh yeaaa, it feels so good.
Mr. Southside, BJ The Chicago Kid, comes through with the music video for his soulful Kendrick Lamar-assisted track "The New Cupid," off his Motown Records debut album In My Mind.
In the Matt Barnes-directed visual, comedian Hannibal Buress plays "Cupid" reeking havoc on relationships, using money and social media to cause trouble. He's so done with romance, in fact, that he even slaps hope right out of young love's hands.
Rapper IamSu! and singer Mila J play cameo roles, while K-Dot appears spitting his verse for his friend and frequent collaborator BJ.
Watch the comedic love scorned story below.