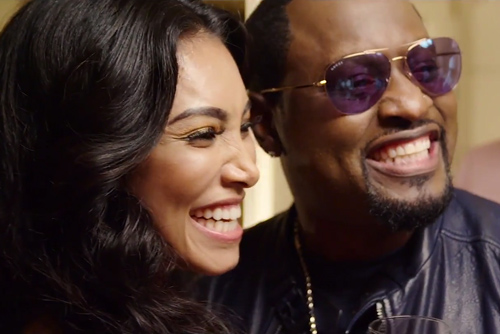 Johnny Gill is proof that originality is key to being a game changer. In the brand new video for his latest single, "This One's For Me And You," the iconic crooner is accompanied by his brothers from other mothers, New Edition. As you watch these stone cold gentlemen, you can't help but think that they are the epitome of longevity. Even with over 30 years in the R&B game, there's nothing old about New Edition; they can still bring it with mad finesse.
The visuals for the song are filled with jovial camaraderie and stellar dance moves with a dash of romance. It's refreshing to see them show images of revering your woman while having clean fun with your homies. As Johnny sings in the opening verse, "You're like a melody that never goes away / You're the sweetest thing / An easy song to sing."
We can't wait to see the New Edition biopic that's scheduled for release in 2017. In the meantime, check out the enticing images in "This One's For Me And You" below.
–Words by Raquelle "Rocki" Harris