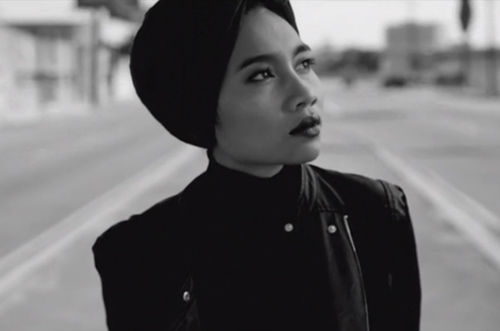 Singer-songwriter Yuna is back and dropping gems with the first releases off her forthcoming album Chapters. Giving fans a further look into her past, the Malaysian artist debuts the visuals for her DJ Premier produced first single "Places To Go."
In the black-and-white video, Yuna walks around an airport, reminiscing about days from her childhood when she and her friends would hang out at their local airport fantasying about traveling to distant and exotic places around the world.
Yuna gives some background on the inspiration behind the song in the intro. "Eventually this dream did come true for me, I flew away. I get exited and enthusiastic and passionate about everything that's flew into me, but then there will be a time when I'm disenchanted with everything-work, relationships, life, sometimes you just need a change of scenery, or maybe you just needed to go home. There will be a time in your life where you feel nowhere else in the world can fix whatever problems you have except home." The hip-hop beat then drops and Yuna is seen running away from her cares.
Her third U.S. album, Chapters, is due out May 20. It always features the smooth, R&B duet "Crush" with Usher.
Check out her new video below.