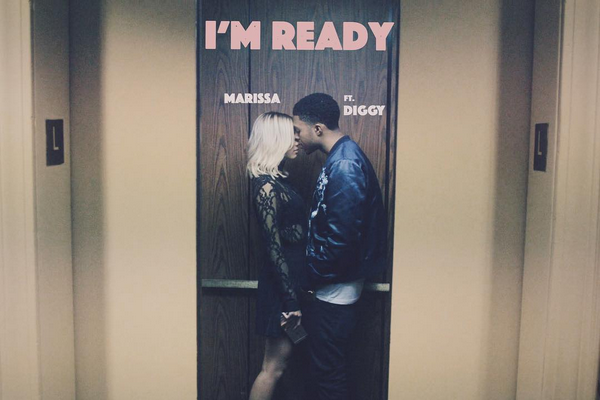 It's time you get to know who Marissa is!
Today, the emerging Atlanta-based singer dropped the visuals for her new song "I'm Ready" featuring Diggy. We've featured the rising star before with her emotion-filled single "She's Broken" and her girl power anthem "Need 2 Know," among others.  With this song, Marissa sings to us about how true love can change everything you thought you were ready for in a relationship.
In the video, we see Marissa and Diggy going through the ups and downs of their relationship while she sings about how in love she is with her man. It opens on an argument that the co-stars are having, and follows them throughout their day as they prepare to meet for the moment she's been waiting on. During their journey to resolve their issues, we find Marissa singing the chorus, "I'm ready, and baby nothing can change my mind / I'm ready, and boy I want this to last our lifetime."
By the end of both their days, the two cross paths in the elevator of the hotel they planned to meet in. As the elevator doors closes, it seems as though both Marissa and Diggy are ready for the next step in their relationship.
Check the video out below.
–Words by Jamila Wright