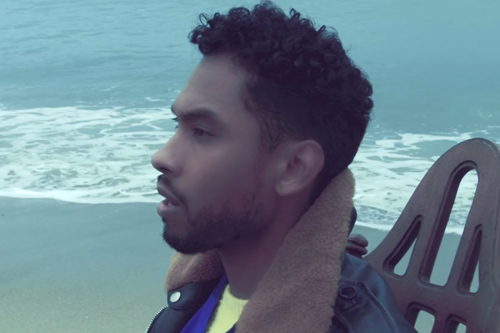 Following the live performance visual for the Travis Scott remix, Miguel premieres a third "waves" video, this time for the newly released Tame Impala remix.
The brief minute-and-a-half clip features Impala's Kevin Parker and Miguel sitting on chairs by the beach. As waves crash, both artists vibe out to the hypnotic remix off the 'Rogue Waves' EP, a 5-song release that features "waves" remixes by Kacey Musgraves, among others.
Miguel performed the song on "The Late Late Show" and with Travis Scott on "Ellen" last month.
Watch the short video clip below.