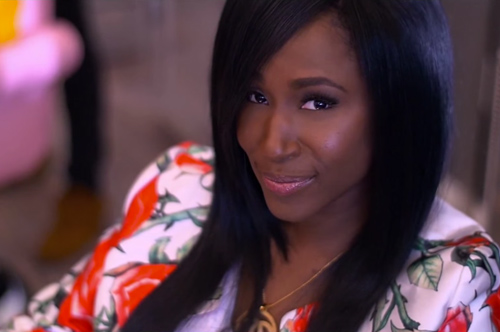 With her new album Charlene finally in stores, Tweet returns with the fresh visuals for her latest single "Neva Shouda Left Ya."
The Derek Blanks-directed video for the breezy break-up-to-make-up song finds the R&B songstress at the hair and nail salon where she sees that her ex has made it as a model/celebrity. Tweet begins to wonder if she made the right choice by dumping him.
"It's my fault, you're probably happy now / I wish I gave us a chance to grow / I realize now, that I made a mistake, and I neva shoulda left ya," she sings. Eventually, Tweet gets his attention during a performance, but will he take her back?
Peep the video below, and pick up Charlene in stores now.