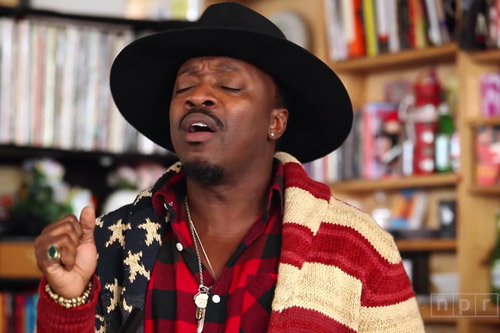 Anthony Hamilton released his brand new album What I'm Feelin' this past Friday, but earlier this month the soulful crooner was in Washington, D.C. for a special performance at the White House for the final "In Performance" show of the Obama presidency.
While in town, the singer and his infamous backup group The Hamiltones swung by the NPR Music offices as well, and delivered a riveting intimate performance for their popular "Tiny Desk Concert" series.
Anthony opened the set with "Amen" — the first single off the new album — and followed it with three songs that have defined his career, "Best Of Me," "Cool" and "Charlene".
Check out the full performance below, and pick up What I'm Feelin' on iTunes now.