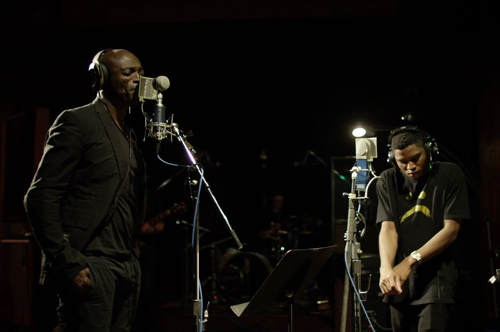 Early this year, buzzing singer Gallant launched a collaborative new video series titled "In The Room." He kicked off the series with an outstanding vocal performance of Sufjan Stevens' "Blue Bucket of Gold" joined by the artist himself in the studio.
For the second episode, Gallant is joined by veteran singer-songwriter Seal, for a special duet rendition of Gallant's standout single "Weight in Gold," and it only took one take.
Sharing his feelings toward the rising artist, Seal described Gallant as an "incredible meteoric talent" and "I'm his biggest fan."
Last week, Gallant announced the upcoming release of his anticipated debut album Ology, due out April 6, and also shared the new song "Bourbon."
Check out the amazing performance below.