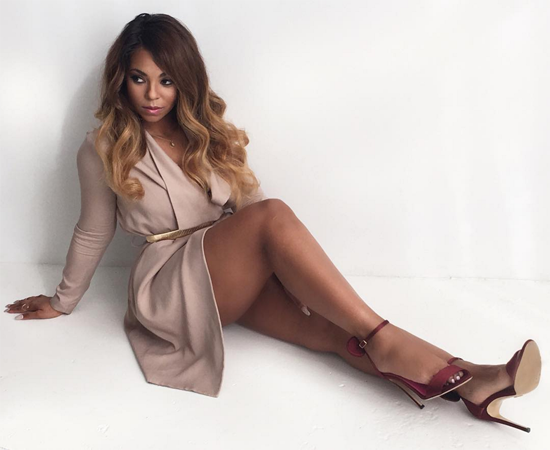 Grammy Award-winning singer, songwriter, and actress Ashanti is Executive Producing her first movie, 'Mothers and Daughters,' and making an appearance in the film set for a May 6 release.
Ashanti joins a star-studded cast including Susan Sarandon, Sharon Stone, Courtney Cox, Christina Ricci, Mira Sorvino, Eva Amurri Martino, Paul Wesley and Selma Blair in the Screen Media Film. Ashanti's song "Mother," from her album The Declaration, which she wrote for her Mom, is also featured exclusively in the movie.
"I am so excited to have the opportunity to work with this great cast and crew on my first feature film executive producing efforts," says Ashanti. "I have such a close relationship with my Mom, who is also my Manager, aka Momanger so I really related to this project."

Mothers and Daughters features interwoven stories about what it means to be a mom, which are tied together via single gal Rigby Gray, a rock photographer who's riding a career high when an unlikely and unexpected pregnancy forces her to turn her lens inward. As Rigby slowly comes to terms with what it might mean to change her life forever, she discovers with fresh eyes her own relationship with her estranged mother. Through a series of photographs documenting motherhood in all its varieties, she considers what it means to be maternal at all. Director Paul Duddridge's film is a celebration of the unparalleled love between mothers and their children and the myriad ways they connect in today's modern world.
Ashanti is currently recording new music for her forthcoming album and teases some of the music out to her fans via Snapchat (Ashantiworld). She is currently touring doing both solo dates and adding another 10-city leg to her co-headlining tour with Ja Rule.
For more information on Mothers and Daughters, visit www.mothersanddaughtersmovie.net