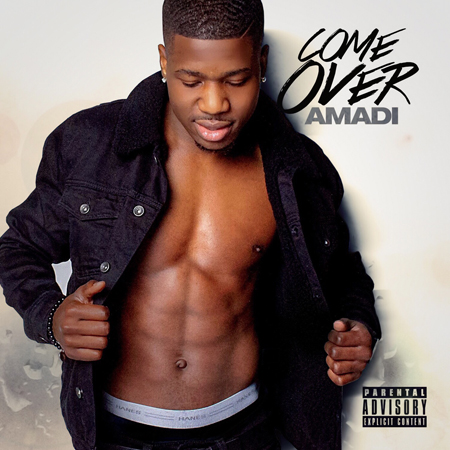 It may be late morning on the east coast, but it's bedtime somewhere right now, and indie R&B artist Amadi wants to help ya put in that #work with his blistering new single "Come Over."
Inspired by Aaliyah for the bedroom-ready slow jam, Amadi lays it down hard and heavy requesting his woman make her way over to his crib for a late night booty call.
"It's 1 o'clock in the morning, I'm yiked up and I'm horny / Tryin' to find me a fine ass breezy that I can make love while she scream to the next morning / I'ma give you sex therapy, have your body scream for me, lay it down, lay it down, beat it up / I'ma have you callin' for me," he seductively sings.
The singer, songwriter, actor and model has been performing since the age of 4. You might recognize him from such films as The Blind Side, Dolphin Tale or Fantasia's true life story TV movie Life Is Not a Fairytale. Additionally, he has appeared in ads and commercials for brands such as Nike, Disney, Oreos, Roc-A-Wear and more.
With his new project in the works, take a listen to Amadi's sexy new single below:
For more info visit www.amadionline.com and follow Amadi on Twitter and Instagram.