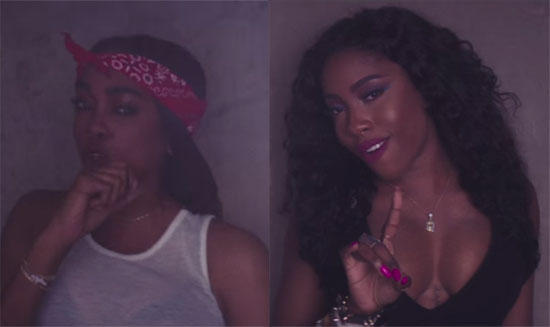 Beyoncé is prepping her own surprise album release, along with her world tour, and brand new apparel line Ivy Park. So, why not do more right?
The superstar is continuing to build her company Parkwood Entertainment with a roster of exciting new artists, including the up-and-coming Texas native Ingrid.
Making her official premiere with the new single and video "Flex" featuring Sevyn Streeter, we take a trip through her Houston neighborhood in the Kevin Calero-directed visual.
"Reporting live from the Third Ward," the Parkwood MC beams with hometown pride on the melodic track. "Never been nowhere before, water park was a firehose, D boys posted at the corner / All n*gros, amigos, Zo's and the Rastas / We got goals we want more, dreams of designer / Street n**ga mentality, got to get it by any means," sings Sevyn.
Check it out below.