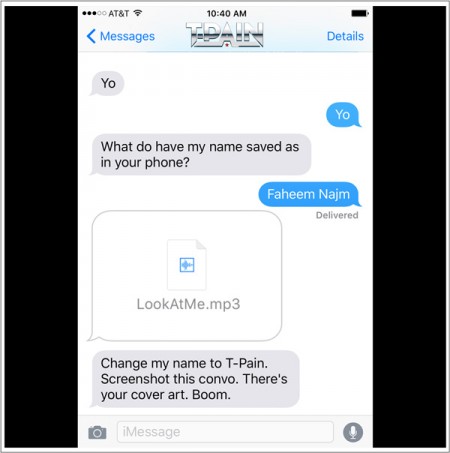 Selfie season is upon us again and T-Pain is here to remind us of that with his new track "Look At Me".
Made as an ode to the women who love to be in the camera, but choose to not say anything in their videos, Teddy P returns to give us a track that incorporates his usual sex driven and comical lyrics. Singing out, "And all I say is damn, you ain't said a word / You just lookin' at the screen (emoji, emoji) / Keep that camera on ya face, let me see / And you only 23 / You the sh*t / Now look at me, look at me!" Pain let's the ladies know how annoying their hush-mouthed videos can be.
"Selfies can be pretty sexy," he stated. "But this song is about those irritating ass selfie videos that girls do where they just stare at the camera not saying anything."
Even though you may be a little "irritating" it got you enough attention for T-Pain to make a song about you so, keep 'em flowing, ladies!
Take a listen to the new track below: