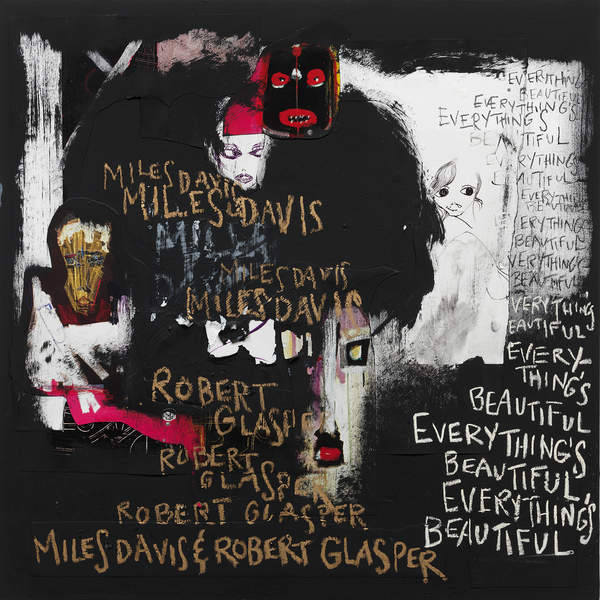 Columbia/Legacy Records is celebrating the 90th birthday of the late, great Miles Davis with a new album titled, Everything's Beautiful, which consists of Davis' recording reimagined by Grammy winning jazz/R&B/hip-hop musician Robert Glasper.
The first release off the project is the Bilal-assisted "Ghetto Walkin'," which they have brought to life with an animated visual, inspired by the hand-drawn cover art.
Everything's Beautiful will be available on Friday, May 27—the day after Miles' 90th birthday. The album is beautifully created and produced by Glasper, blending a diverse group of master takes and outtakes from across the incomparable Columbia catalog of Davis' with an impressive lineup of contemporary artists and musicians to create original interpretations.
Some of the featured artists on Everything's Beautiful include Erykah Badu, Hiatus Kaiyote, Laura Mvula, KING, Ledisi, and Stevie Wonder. Phonte (of Little Brother) is featured on recently released track "Violets," co-produced by 9th Wonder and featuring a sample of Davis' "Blue in Green" from his iconic 1959 album Kind of Blue.
Check out the video for "Ghetto Walkin'" below, and get both tracks as instant downloads with pre-order via iTunes now.
"Tasked with bringing the hand-drawn cover art illustrations to life in a compelling and narrative way, we really wanted to tell a visual story about a hero's journey through the 'ghetto' and into salvation," explains animator John Vondracek. "We contrasted the darks of the imagery and environments with the glow and buzz of streetlamps, police sirens, windows and onlookers to populate the world, and set up 'road blocks' or obstacles (drugs, guns, dead end alleys, etc) to showcase the challenges the hero has to overcome."
EVERYTHING'S BEAUTIFUL Tracklist:
01. Talking Shit
02. Ghetto Walkin' featuring Bilal
03. They Can't Hold Me Down featuring Illa J
04. Maiysha (So Long) featuring Erykah Badu
05. Violets featuring Phonte
06. Little Church featuring Hiatus Kaiyote
07. Silence Is The Way featuring Laura Mvula
08. Song For Selim featuring KING
09. Milestones featuring Georgia Ann Muldrow
10. I'm Leaving You featuring John Scofield and Ledisi
11. Right On Brotha featuring Stevie Wonder