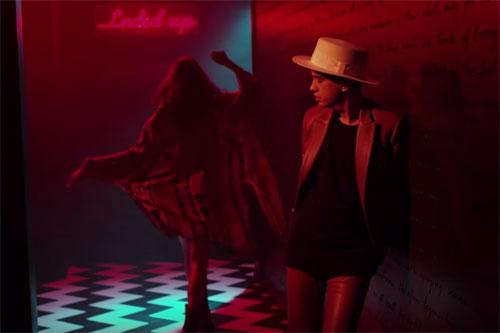 Light up the night!
DJ Cassidy, you soulful brother you! Ahead of Sunday's new episode of HBO's original series Vinyl, we get to travel back to the days of Disco with "Kill The Lights" featuring singer Alex Newell (of Glee fame) and the iconic Nile Rodgers.
Premiering the video today, the record and visuals highlight the glittery love-filled Disco era, while Cassidy parties and lives it up with friends, and Alex belts out the commanding lyrics. "Kill the lights and touch my body / Close your eyes, you can see me by the way that I feel," she sings.
"The dance music that came out of New York City during that time exuded a spirit, emotion, and energy like no other," Cassidy told Entertainment Weekly.
Newell adds, "Cassidy and I began working on this song more than a year ago…and I can't even mention what an honor it was to work with Nile again…the man is a legend! Just being in his presence is always inspiring."
Rodgers, who plays guitar on the track, beams about the finished product. "[It's] a disco love-fest," he says.
Watch the "Kill The Lights" video below. It is available for purchase on Volume 1.9 of the Vinyl soundtrack here.